There are a lot of websites and online retailers that claim to offer the best audiobooks, but in terms of selection and ease of use, it's pretty hard to top Audible. This Amazon subsidiary offers literally thousands of audiobooks covering every genre, plus audio versions of newspapers and magazines as well as podcasts, radio programs and Audible exclusives.


How to Use Audible
There are basically four steps involved:
First step is to sign up for Audible at Amazon at no cost, as the first 30 days are free.
Choose an audiobook free from one of the 150,000+ titles they have available.
Download the app for your device. If you want to listen to audiobooks for iPhone, click the appropriate link and download the app. Once the app is installed, just fire it up and download the audiobook.
If you enjoy the free trial you can sign up for the membership and get additional services and discounts.
After you download the software and installed it, you can start browsing for the titles you're interested in. As a member you can mark a subscription or book and put it in your shopping cart. Add as many books as you want in the cart. When you're done, go to the "checkout" and pay for it.
All books and programs you buy will be stored in your library where they're categorized as "heard", "new" and so on for easy reference. After you buy an audiobook you can download it as often as you want, and it is kept in your library unless you decide to remove it.
Membership Services
There are two basic membership options. For $7.95 a month you can listen to thousands of titles available in the Plus Catalog. For $14.95 a month, you can listen to everything in the Plus Catalog and also get 1 credit per month for a premium title. You can also pay annually ($149.50), which will give you 12 premium titles a year.
Apart from the audiobook app links to Android, Windows, Mac and the Cloud Streaming player, members can use Audible's proprietary Audible Manager, a program that works like Windows Media Player and iTunes. Once the program has been downloaded to your device you can download or stream the audiobook. One of the benefits of Audible audiobooks is they're much smaller than other formats, so you can fit a lot of books in your mp3 player.
Benefits for Members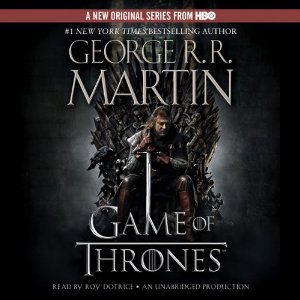 One of the biggest advantages of the site is there is an audiobook player for all the popular devices today, so whether you're using iOS or Android, Mac or Windows, desktop computers, smartphones or tablets there's a free Audible app for it. Second, you have the option to burn the audio files to CD. Most users actually prefer to just stream the audio or copy the files on an mp3 player, but it's good to know that the option is there if you want it.
Audible is the biggest producer of audiobooks with thousands of books and audio programs totaling literally more than a million hours (1.5 million in fact, and going up) so if you're looking for an audiobook, radio program or podcast, chances are it's here. Apart from original audiobooks, there are a lot of magazines and audio versions of popular magazines and publications. In addition, the service is flexible enough so you can subscribe to get several downloads a month or buy audiobooks individually.
There are several audiobook formats available ranging from AM radio quality to CD quality so you can choose the one that suits your bandwidth and size requirements. Aside from offering free apps, the search and categories features make it easy for a user to find what they're looking for or if you just feel like browsing.
As you might expect, there's some degree of social integration on Audible as you can see and read what your friends listen to and what your peers think of the title you're looking at right now. The website also allows members to write customer reviews, a valuable feature when you're trying to decide if this or that audiobook is worth buying.
Apart from the reviews, most of the audiobooks have audio samples available so if you want to try an audiobook first you can do so.
Website Overview
The website has a free audiobook app page which has links to all the software you'll need to get started, and since all the links to the software are on a single page it's very convenient. If you're looking for a specific title, just type the name in the search box or if you feel like browsing go through the categories list and look for something you like.
The categories include mysteries, self development, business, fiction, non fiction, kids, teens, foreign language, bios and more. The homepage showcases the bestselling titles on Audible as well as a helpful "Great First Listens", ideal if it's your first time to try out an audiobook. For longtime members, you can check out the "what's new" section for the latest arrivals.
The apps and website are both well-designed and easy to use, with large, well-labeled buttons, and the search function is very effective. The website and apps have a clean interface and there are no annoying ads or overbearing lists to slow you down. Since Audible has a contract agreement with Apple you are assured of 100% compatibility with iOS devices and other operating systems.
Apart from offering a wide array of books and audio programs, Audible also has 24/7 customer support so if something goes wrong, you can get help.
Conclusion
Audible reviews have been very positive, and the company has always been quick to listen to customer demands and requests. Since the website was established in 1995 and following its acquisition by Amazon, the service has improved significantly, and the number of titles included continues to increase.