Words of Radiance: The Stormlight Archive, Book 2 by Brandon Sanderson (Unabridged) Audiobook
Narrated by: Michael Kramer & Kate Reading
Running Time: 48 hrs and 18 mins
Words of Radiance, the second book in Brandon Sanderson's Stormlight Archive Series, has so far surpassed the first book in the series it's almost unimaginable. We return to Roshar, a world ravaged by an ever-present cycle of vengeful storms that decimate their home on a near daily basis. 
For those who haven't read book one, I sincerely recommend going back to The Way of Kings, if not for the fullness of experience, but for the world-building excellence that Sanderson exhibits. The fall of the Knights Radiant left pieces of armor and swords that transform plain men into warriors of impossible strength and near invincibility. The series revolves around the people and the races that are at war across Roshar, and how the acquisition of the Shardblades and Shardplates affect the battling masses.  Intricate and overlapping societies built on real, hard, imagery is only one small piece of what sets this series apart.
The Characters
Shallan was the central character for this sophomore effort in the series, in much of the same way that Kaladin was in The Way of Kings, and I feel like I've gotten an x-ray look right into her soul via the character descriptions. This girl is hilarious! As much as I loved Kaladin, I feel like I have more in common with Shallan, making me really relate to her and all that happens to her throughout this epic.  I have to say that her growth, particularly her burgeoning powers, was amazing! What I like most about Sanderson's dialogue style is that it's real, it's gritty, and it's straight to the point. You won't remember it for the flowing prose, but you will remember it for the jabs, the witticism, and the biting dialogue that makes both good and bad characters shine.
In addition to main character development and backstory, this book also gave a further glimpse into the Parshendi and the caste system in Roshar. We got a general overview in book one, and this time we get even more involved with the system. It was cool to see more fractions weigh in on the issue of Desolation, and to continue to move the overall plot in a new direction. Racism, classism, and a certain tension interweaving the two was a palpable force behind some key moments, and I have to say that the philosophies of ethics and moral value were fascinating.  
Being broken up into multiple views, focusing on an elusive and massive cast of characters, this book is a beauty in keeping plotlines straight and spending a good amount of time with each character. Following the same format as the first book, with five separate parts broken up by interludes, you really learn a lot about Roshar. While there were some moments when I felt myself rushing through certain segments to get back to my favorite characters or plotlines, I was very satisfied with being able to experience multiple levels of character development and interplay throughout the book.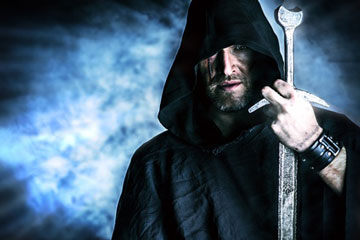 It's really satisfying to find nuances and characteristics in the large cast of secondary characters in addition to the obvious standouts like Shallan and Kaladin.  These secondary characters are solid in their own right, and while there was always a ton going on developmentally, I never got confused and found the depth to all characters in the cast refreshing. Navani's diary excerpts kept me on the edge of my seat and fearing the worst, but I'm very satisfied with how the plot eventually unraveled. 
Magic and World Building
Like in many epic fantasy novels, magic systems are present, and this one is exquisite.  We learn at the pace of each character, but particularly with Shallan, about the different gifts and feats that can be accomplished. Sanderson is so very creative, coming up with original applications for the magic that I've never even thought of before and utilizing it in ways that play off each character's strengths and weaknesses. Another point to note for world building in particular was that there is a definite emphasis on the religious beliefs of each race and of each character as well. I enjoyed building my understanding of each character through these beliefs and never found the writing to be preachy or overtly evangelical. 
This is a book that makes you feel what you read, or in my case, listen to. I can't count on one hand the amount of times I had to pause the book just to mentally freak out, pace my living room, and grip my own arms in excitement, fear, and exhilarated fury.  One of the best qualities about this series, and one that is often found lacking in epic fantasy, is the humor involved. It isn't just funny quips or witty puns here, there's a kind of situational and character-driven comedy that leaves room for laugh out loud moments.  Each of these moments builds not only the story, but also the characters involved leading to a stronger and more complex vision overall. 
The Audiobook
Words of Radiance is a long one. Not surprising for a book that, in print, totals over 1000 pages, but still, you should be prepared for being in it for the long haul when sitting down to listen. I really enjoyed spacing it out and it took nearly a month to listen to the entire 48 hours. I listened on my way to and from work, and the hour long commute seemed much shorter, not to mention adventurous, with the whisperings of Michael Kramer and Kate Reading in my ear.
Having read Sanderson previously, Radiance was very clearly his writing style, with lengthy and detailed passages ranging from character development, to dialogue, to grandiose sweeping descriptions of cities and battles. His style is one that is easily recognizable and easy to appreciate by those who find it worthwhile. 
Conclusion
While Brandon Sanderson may have had a hand in some great works of fantasy before, it is this, his Stormlight Archive Series that has cemented him a spot in the realm of Fantasy Greats.  These books, specifically Words of Radiance, are the kind of books that keep even the most jaded of reader nursing a headache and bleary eyes the next morning, having stayed up far too late into the night to finish just.one.more.chapter.
I am thrilled that we can expect eight more epic books from Sanderson in this series. From complex and deceptively motivated characters, to plot twists that tear at your insides, to battles and a magic system that is well researched and near unmatched in the genre, you need to add the Words of Radiance audiobook to your "To Listen" pile immediately. This will undoubtedly be one of the best audiobooks you've listened to if you love fantasy as much as I do.